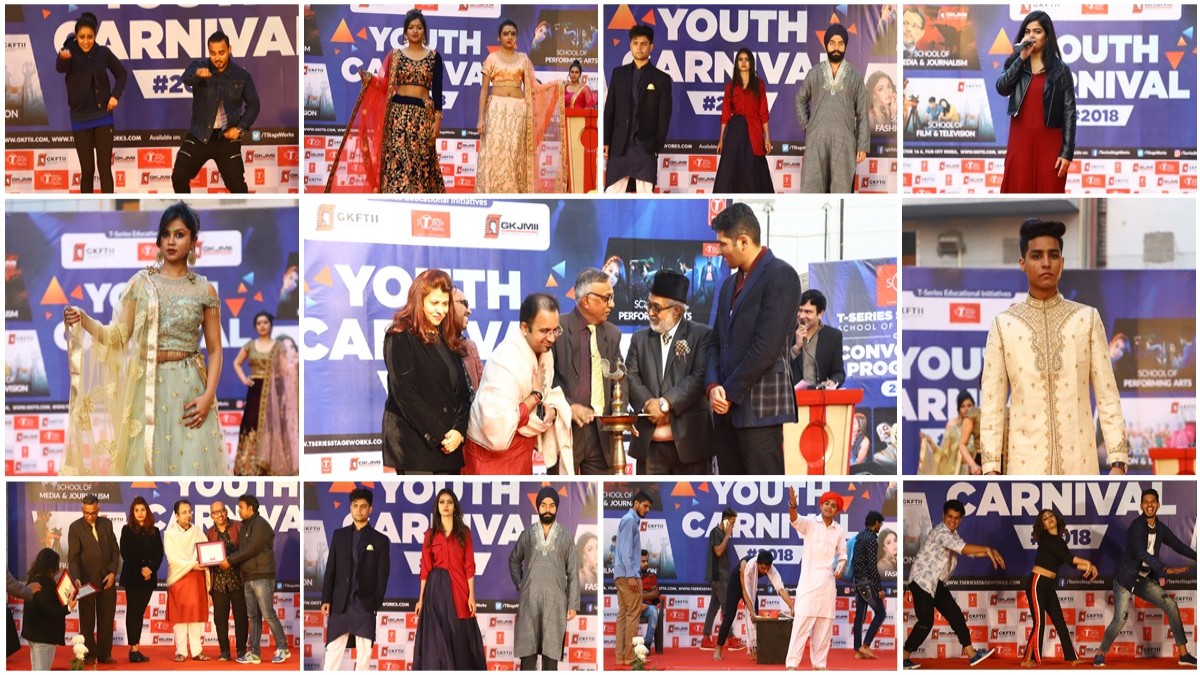 TSA and GKFTII organised Convocation Ceremony cum Youth Carnival'18 on 29th December
Following with the customary tradition, event was started by lamp lighting ceremony by Mr. Hitesh Ralhan (Director, T-Series educational wing), Dr. Deepti Trivedi (Vice president Academics and Business development) Prof Kalyan Sarkar (Dean, GKFTII) and Mr Mansoor Naqvi (Associate Dean,GKFTII) & other eminent personalities. The lamp lighting was followed by Saraswati vandana.
The Convocation was done in the presence of Mr. Hitesh Ralhan among other eminent personalities who gave out the certificates to the students and wished them for a bright future.
The event was filled with cultural programmes also like Singing, Dancing, Acting and Modelling, which was all performed by the students of GKFTII and TSA.
T-Series educational wing unveiled its two new educational ventures i.e. School of Fashion and Gulshan Kumar Journalism and Media Institute of India through poster launch by Mr. Hitesh Ralhan, Dr. Deepti Trivedi, Prof. Kalyan Sarkar, Mr. Mansoor Naqvi, , Dr. Priyanka, Mr. Sanjay Vidyarthi and Mr. Mathur among other eminent personalities.
The program was followed by award ceremony, the best performance in each category was awarded.
Prof. Kalyan Sarkar and Mr. Mansoor Naqvi interacted with the audience and appreciated the students.The vote of thanks was given by Dr. Deepti Trivedi.
---