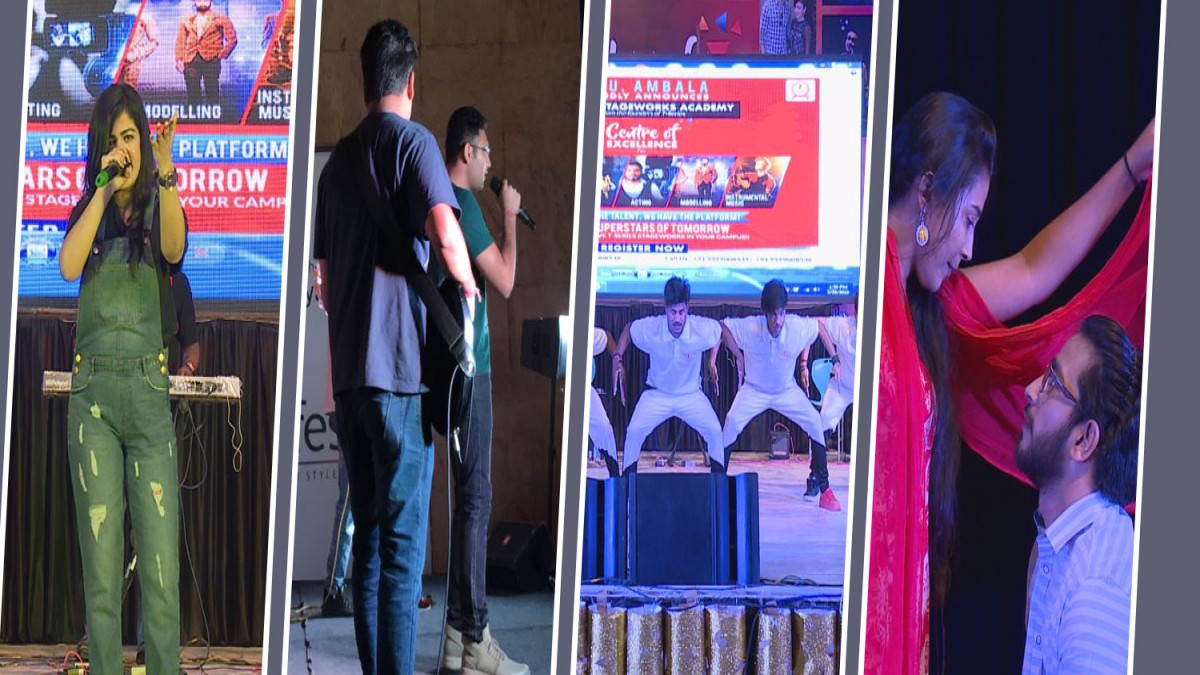 Journey from students to stars with T-series Stageworks Academy
T-series Stageworks Academy is an initiative carefully designed to foster and nurture the many talented individuals. Shape them in to professionals who can match the demands globally in the entertainment and film industry.
The Academy came to life with strong beliefs carried out by late Sh Gulshan Kumar, who believed in nurturing talent. A place where individuals full of dreams in their eyes can accomplish a strong relation for a lifetime.
Leading Singer in the industry and the daughter of the master itself, Mrs Tulsi Kumar took her father's strong beliefs and turned them into reality by cultivating and strengthening the line between learning and becoming a star.
Stageworks offer's courses designed specifically with keeping the practicality of the entertainment industry in mind.
The courses Acting, Dancing, Modeling and Singing aim to enrich the students to understand themselves. Once the students are aware about themselves, they will start gaining confidence in their artform and fully submerge themselves into learning.
Naturally, to become the best, you have to learn from the best. Our Faculty and advisory board are incredibly knowledgeable and aim to spread that as much to students who are just starting out.
Not everyone can sing, dance, Act and not everyone can become a superstar, But with the top tier course directors in our panel of incredible professionals we got renowned bollywood Singer Mrs Tulsi Kumar, and one of the most famous singer's in the Industry Mr Sonu Nigam. Simultaneously we have incredible Actors Such as Sharman Joshi, notably famous for 3 idiots and Rang de basanti, Vidya Balan, and Stage Veteran Swaroopa Ghosh to guide our students to touch the skies.
So if you are someone who is looking to harness their talent in the right direction, then T-series Stageworks is going to do just that for you.
---