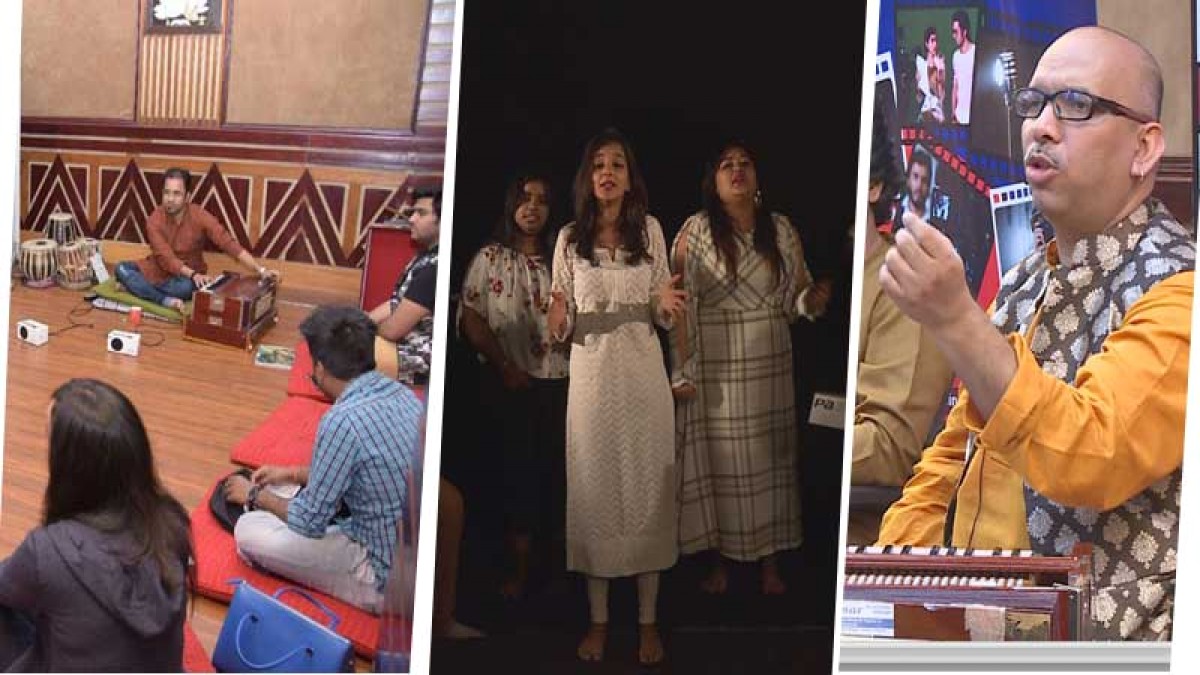 Insider look at T-Series StageWorks Singing Classes
Students who walk in to our Academy are full of aspirations and dreams, and they should be since they are walking into one of the most respected Institutions in the Music, film and Entertainment Industry.
T-series StageWorks Academy is a beloved initiation by T-series music and film studio's which has a steel reputation in the industry from the past two decades. As T-series is well known for releasing many groundbreaking hits with renowned singers and actors, it automatically makes Our reach to masses world-wide.
Here at StageWorks Academy many talented individuals have entered as students and came out on the other side as Artists being launched on T-series acoustics or T-series devotional on our Youtube channel. T-series Youtube channel being one the most viewed in the world with more than 36 billion views, making the students singing in our Academy well versed with a big audience.
Not only on a digital platform, but also live music events are held across the city and states of India, giving our students the exposure of singing in both acoustics and band in front of a live audience. This gives our students an understanding of not only how to sing live, but also how to sing for different kind of audiences, various spaces such as; malls, big event grounds, schools and universities, they learn to cater and enhance their technique according to different environments.
Moreover, we have reputed faculties who themselves are partitioning artist's, who are renowned for their great talent. Mr Nitesh Singh who has Trained in Music with eminent gurus like Ustad Ghulam Abbas Khan of Rampur-Sahaswan gharana, Pandit Tushar Dutta of Kirana gharana in various aspects of Hindustani Music, with key focus on classical, semi classical – Thumri, Khayal, Ghazal and Sufi singing styles, simultaneously we have Mr Ghulam Hassan Khan who is also Gifted with the sonorous and mellifluous voice, Ghulam Hasan Khan specializes in Khayal style which highlights the systematic 'Badhat' of Raga, intricate and graceful fast 'Sapat' Taans of full three octaves. Smooth Meend and well knitted Sargam patterns, artistically intertwined with rhythmic designs. And to guide them all we have our renowned course director's Mr shaan who is a reputed versatile singer in Bollywood and Mrs Tulsi kumar who is the daughter of Mr Gulshan Kumar and a renowned singer in Bollywood.
So if you are someone who is looking to harness their talent in the right direction, then T-series Stageworks is going to do just that for you.
---