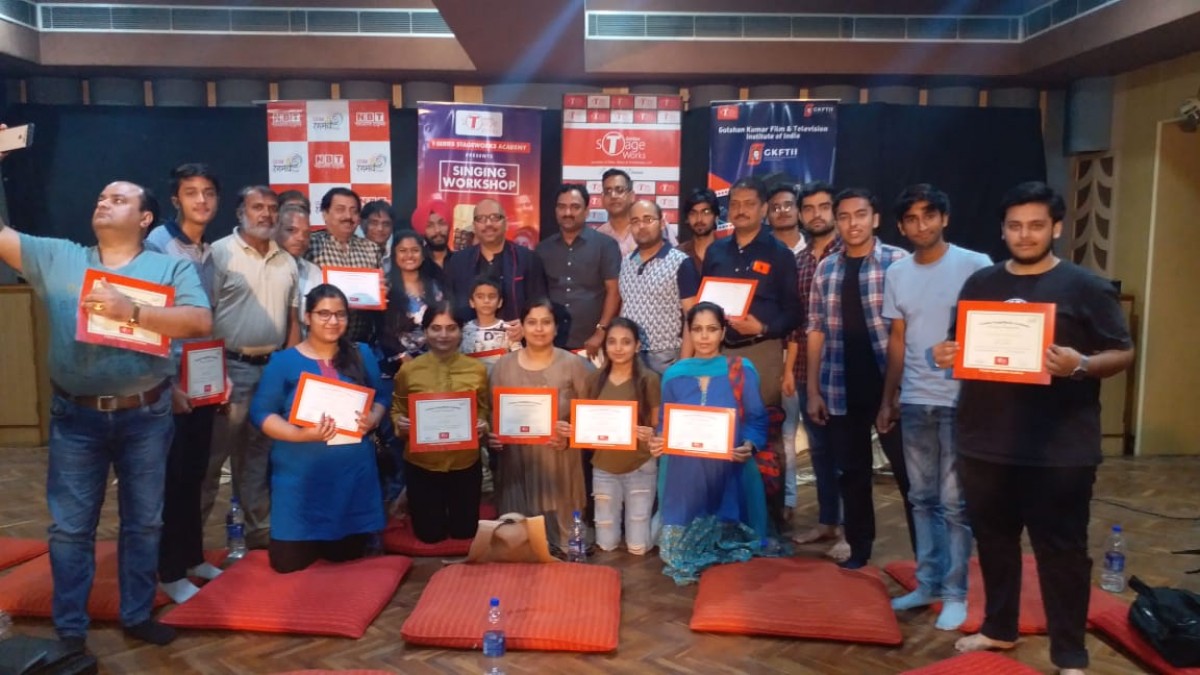 Another Eventful weekend at T-Series stageWorks Academy with Music Director Guru Sanjay Vidyarthi
T-series Stageworks Academy helps bring the people who have a love for music together, it is a strong initiation by T-series music and film studio's which has a steel reputation in the industry from the past two decades. As T-series is well known for releasing many groundbreaking hits with renowned singers and actors, it automatically makes Our reach to masses world-wide.
A two Day workshop which was held on the 18th and 19th of August 2018 in the campus of T-Series Stageworks Academy, it involved Understanding the basic concept of Music, that is Sur, Taal and Rhythm, with other vocal education. One the First day of the Workshop, energies were running high with crowd full of enthusiasm to learn and grow for the next two days! Mr Vidyarthi proceeded to dwell into the first thing a singer must learn right, and that is Sa Re Ga Ma, there were many who were excelling in understanding the methods given by mr Vidyarthi. Simultaneously, he was trying to listen and solve personal Doubts students had regarding the style of singing that suits their Voice, while teaching them about taal, base and other rhythmic tips.
On the Second day of the event it began with more if not the same energy. Sanjay Ji started the session by teaching various patterns of "Basics of Raag", it was accepted exceptionally by the students who profusely sang louder and louder to understand better. The event progressed onto clearing any musical doubts and learning two religious Compositions which were sang beautifully by our participants. As usual, every singing workshop of three hours goes up to 4/5 hours due to Sanjay Ji's full involvement attracting the attention of every participant, resulting in a real successful and satisfying event.
---