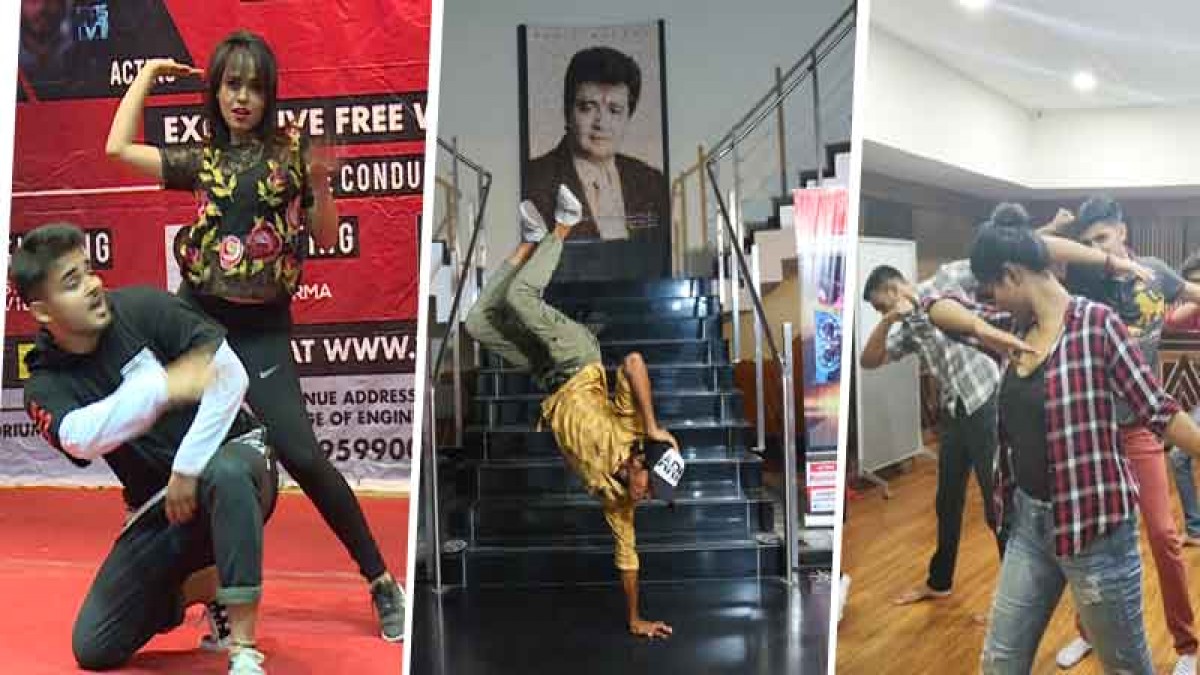 Why Dance should be part of your life with T-series Stageworks Academy?
At T-series StageWorks Academy we truly believe to help our student achieve their dreams in whichever way we can. It is very important for us that, the individuals who walk into our academy, leave with confidence and find their own style and inner purpose.
Parallely, we have Faculties who are practicing Dancers as from Mumbai and Delhi. They have been Exploring and dancing all over the globe, and you could be the one too dancing in big Bollywood films, stage shows, film fares, Music Videos and much more
Your dreams should not have a limit, and one of the prime examples is Our lead faculty Saad Akhtar, who has been around the world doing his moves. He is exceedingly talented and specializes in Hip- hop, Animation and Tutting. His practice has taken him to prestigious dance competitions around the world. Giving him the real time millennial exposure one needs in today's generation.
To have an Eccentric vibe, full of energy and what Bollywood might refer to as 'Dhamaka",
We have Ms Chanchal, who is a dancer not to be taken for granted. She exuberates confidence and is immensely involved with dance styles such as Jazz, contemporary and bollywood styles. She has been brought up in Mumbai and starting dancing from a very young age. To grow and work along with celebrities is a normal job designation for Our Faculty. She has trained under Mr Terence Lewis and worked with many renowned actors such as Nargis fakhri, Jacqueline Fernandez, Priyanka Chopra to name a few.
To complete the trio we have Gaurav Ghawri whoes rhythmic style, makes everyone groove. He specializes in Hip- Hop, Bollywood/contemporary, Jazz to name a few. He has been profusely dancing in Mumbai for Big award shows, to fill up his list of achievements more he has Previously participated and won Zee Tv's Dil se Naache India (2015), Top ten of Star plus, India dancing Superstar, Top ten of colors India's Got Talent, and also choreographed in Khatron ke Khiladi season 6.
To know more about the inner workings of this academy, you can surf on any social media platforms but, to understand the real deal you should pick up your phone and book a counseling session with one of our many Supportive, Passionate and Practical counselors.
---