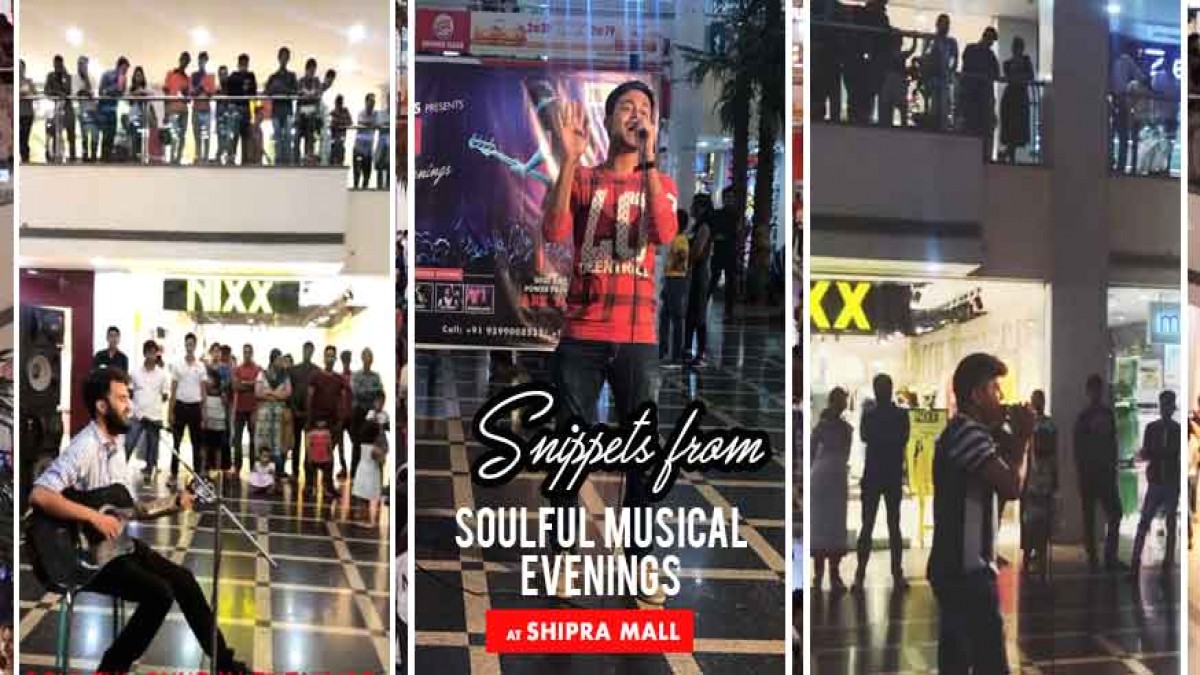 6 MONTH JOURNEY OF ENTERTAINMENT BEGINS IN SHIPRA MALL
Join six artists, every Saturday and Sunday, and enjoy the rhythmic blues with your family and friends.
ACOUSTIC, LIVE BAND AND MUCH MORE
Artists from T-series Stageworks Academy, will join forces and give a musical weekend to push the stress of work away!
T-series Stageworks Academy is an initiative carefully designed to foster and nurture the many talented individuals. Shape them in to professionals who can match the demands globally in the entertainment and film industry.
The Academy came to life with strong beliefs carried out by late Sh Gulshan Kumar, who believed in nurturing talent. A place where individuals full of dreams in their eyes can accomplish a strong relation for a lifetime.
Leading Singer in the industry and the daughter of the master itself, Mrs Tulsi Kumar took her father's strong beliefs and turned them into reality by cultivating and strengthening the line between learning and becoming a star.
A Glamorous Event with the crowd cheering from every corner of the mall, come join us T-series Stageworks Academy at Shipra mall every weekend (sat- Sun) for the next six months!
Since, We are constantly trying to make our community bigger by nurturing talent and giving a platform to artists, making a greater impact is necessary. This idea was the beginning of T-Series Stageworks Academy, where 3 months and 1 year diploma courses are offered in Singing, Dancing, Modeling and Acting. These courses are facilitated by knowledgeable teachers who have Experience in the Entertainment Industry. Grade A infrastructure, with top tier equipment's available for students to learn from, and being in T-Series where we have our very own music and film production happening, deserving students would be launched in T-series Acoustics, which is one of the grand platforms on YouTube with over 44 million subscribers.
---